Europe's CBD Market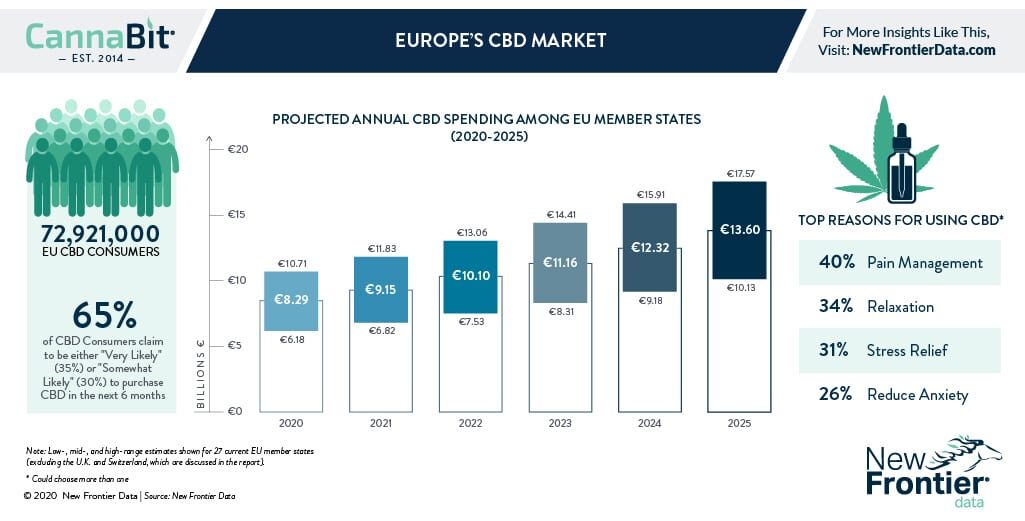 A New Frontier Data consumer survey found that 56% of Europeans surveyed have heard of CBD, compared to 86% of U.S. respondents.
16% of Europeans report having used CBD.
More than 1/3 (35%) of EU CBD consumers reported their primary source being a personal connection.
Among the most popular reasons for using CBD (including more than one): Pain management (40%), relaxation (34%), stress relief (31%), and anxiety reduction (26%).
In 2020, the estimated annual spending on CBD in the EU is €8.3 billion (USD$9.75 billion), projecting to reach €13.6 billion (USD$15.98 billion) by 2025 (a 10.4% CAGR).