New York Senate Advances Bill to Provide Insurance Coverage for Medical Cannabis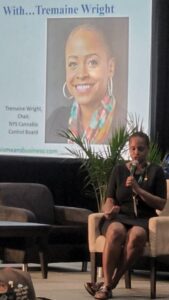 The buzz:
If ever to get jazzed about insurance, this is it! A bill advanced Wednesday by the New York Senate would require public health insurance programs to cover medical cannabis expenses and adds that private insurers be allowed to do so. 
Passed 53-10, SB S8837, sponsored by Diane Savino (D), moves to the Assembly, specifically the Ways & Means Committee. The bill would amend state statutes for public health and social services to address out-of-pocket costs to patients, almost always the biggest obstacle for any medical program. 
Overall, New Frontier Data projects the U.S. medical cannabis market to grow at an 11% compound annual growth rate through 2025. 
The takeaway:
If the bill flies, it will certainly be a boon for New York's patients who are otherwise unable to afford their medical prescriptions and treatments. It will also mark a strike against the illicit market, while immediately adding major mainstream legitimacy and normalization to cannabis as other states adopt similar measures nationwide.  
"Usually when a state passes an adult-use law, the medical cannabis population drops," says Amanda Reiman, New Frontier Data's VP of Public Policy Research. "Potentially, this will make New York the first state to see its medical program expand after adopting an adult-use program, and may impact the dynamics of the resident vs. tourist consumer base as well as the economic projections for the adult-use marketplace."